Natick Route 9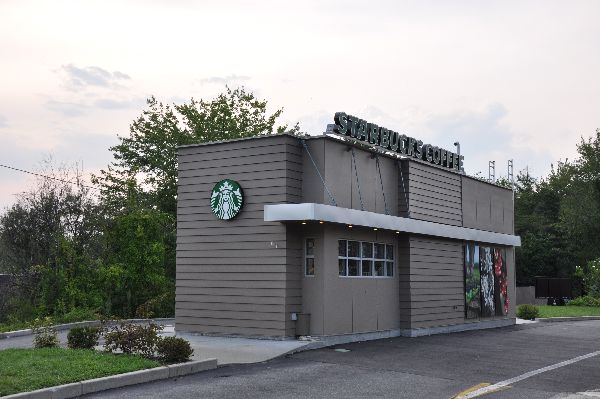 Grrr... this might be the most poorly-designed Starbucks in North America!!!

A) No walk-up window!!!

B) No restrooms!!!

C) Nowhere to park the car after getting drink to see if it was prepared correctly, or if you need something else. You have to go straight out to SR-9 and drive a mile or more and make two u-turns to get back.. unless you back up against the arrows like I did... TWICE!!!

WHAT WERE THEY THINKING???

Cyclists and pedestrians--good luck!