E. Olive Way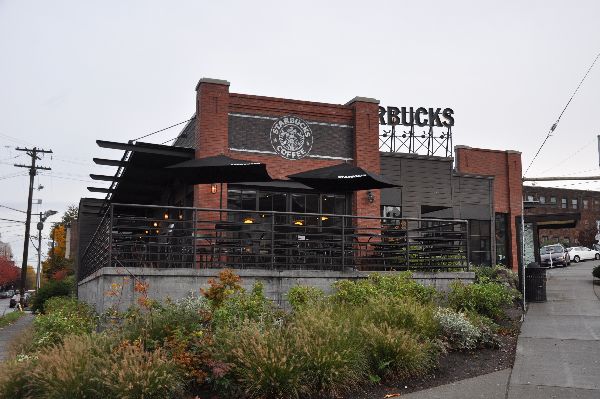 This, one of the newer stores in Seattle, is a very cool store. Open until midnight on the weekdays, and 1:00 on the weekends, it has been fairly busy the few times I've walked in, whether in the middle of the day or later at night.

Distinctive features include non-standard couches and sofas, a dresser drawer for a condiment bar, stylistic lamps, and mirrors on the walls. Around July, 2000, this was the first store where I saw a music listening station.

Since 2010, this store underwent a dramatic redesign, and became of the few Starbucks that serves beer and wine.