Paradise & Flamingo, Las Vegas

Las Vegas, NV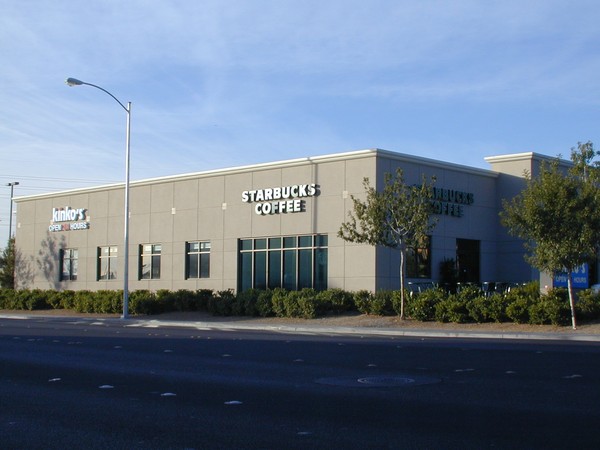 I've seen other Starbucks locations in the same shopping center as a Kinko's, but none as convenient as this one, which shares a door. Unfortunately for the many pleading customers, the Starbucks is not open 24 hours to provide necessary caffeination for those last-minute projects.

Wait... hold the phones!!! A report has come in that this store IS in fact now open 24 hours! Yippee-fazee!!
OPENED: ???, PHOTO: 11/23/2001


BACK TO STARBUCKS IN LAS VEGAS