Maryland Pkwy & Silverado Ranch

Las Vegas, NV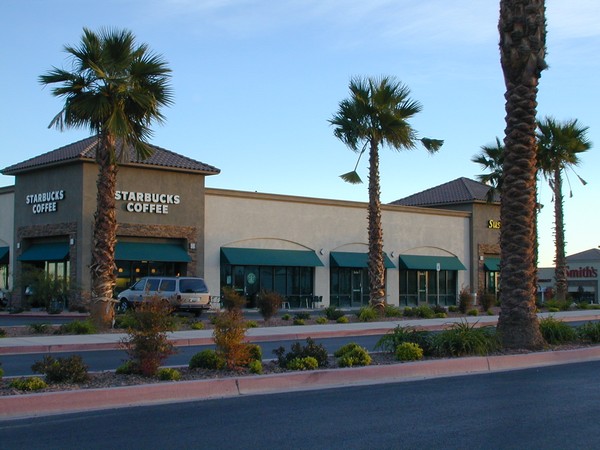 Aaargh! I knew it. I knew if I went in to get my coffee before taking the photograph, somebody would park right in front. I waited quite a while, but I think she made camp in the store.

Anyway, a partner at this location honored September 11th with a collage of news clippings.

Another thing I noticed was that the local artwork, by Nick San Pedro. was cross-promoted at various locations throughout the area rather than just being displayed here.
OPENED: ???, PHOTO: 11/23/2001


BACK TO STARBUCKS IN LAS VEGAS