Syracuse University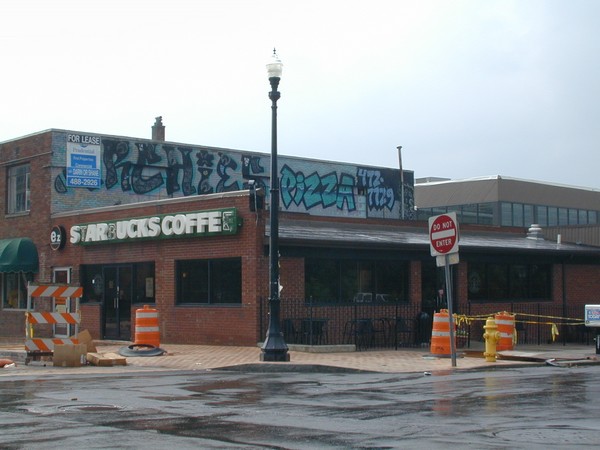 The spray-painted sign on the wall reads "Archies Pizza", referring to the former occupant of the space where this Starbucks was built. I guess Archie must be doing pretty well, 'cause he now leases the space to Starbucks.

Check out the funky neon letters comprising part of the "Starbucks Coffee" sign.

And also, add this store to the list of the few Starbucks around the country with water fountains.