Bridgehampton Village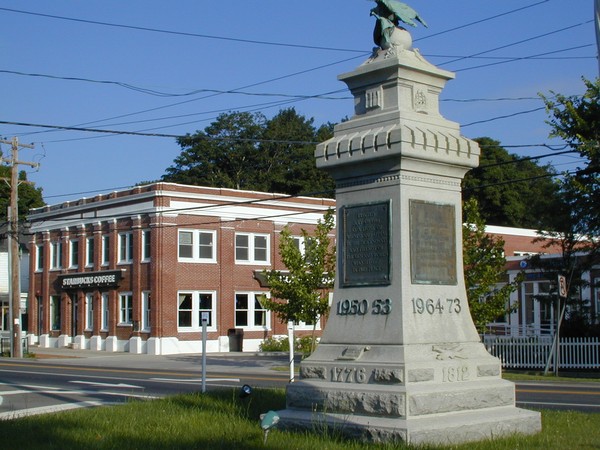 Although built inside a former bank, this Starbucks does not use the vault as a conference room. Still there is plenty of seating available, with chairs and tables and couches arranged in an menagerie of older and newer styles. I spotted some wicker chairs in an elevated seating area in the back of the store, but could not tell whether they were unique to the store, or a more obscure corporate design.

Back in front, a small safe sits curiously in near a corner. And in several corners are lamps with decorative shades. Curtains decorate the windows throughout the store, and a large mirror adds a homey feel to the place.

Oh, since I'm from Texas, one item puzzled me--it turned out to be a coat rack.